We work in a casual and focused environment with about 30 professionals on staff.

The diversity of our office - with people from different backgrounds, talents, experiences, and perspectives - supports our mission and energizes the design process. We are committed to letting each person develop their strengths and grow into their unique professional potential.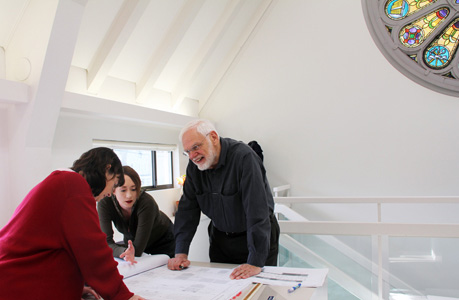 Ron Steffek, RA, Principal, has extensive experience in building technology and serves as the Technical Director at OMR. Ron has practiced architecture for over 40 years and has been with OMR for 13 years. He has worked on many educational facilities projects including construction of Lincoln-Sudbury Regional High School in Sudbury, MA and Willard Elementary School in Concord, MA. Ron received his architectural education at Ohio University and Ohio State University.