We work in a casual and focused environment with about 30 professionals on staff.

The diversity of our office - with people from different backgrounds, talents, experiences, and perspectives - supports our mission and energizes the design process. We are committed to letting each person develop their strengths and grow into their unique professional potential.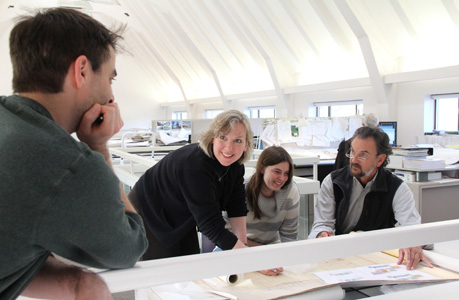 Jeanne Kuespert Roberts, AIA, Principal, has 25 years of experience in architecture and has an extensive history managing the design and planning of public and private building projects. She leads the residential design teams in the office and acts as the community liaison for her educational clients. Jeanne earned her Master of Architecture from the University of Pennsylvania in Philadelphia, PA.