We work in a casual and focused environment with about 30 professionals on staff.

The diversity of our office - with people from different backgrounds, talents, experiences, and perspectives - supports our mission and energizes the design process. We are committed to letting each person develop their strengths and grow into their unique professional potential.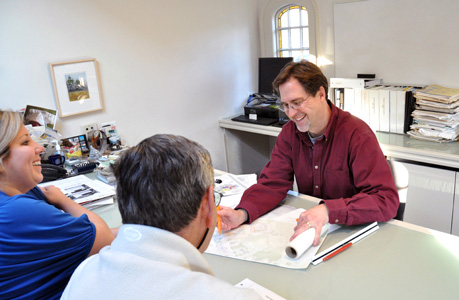 Leigh Sherwood, AIA, LEED® AP, Principal, has worked as Principal and Senior Designer on numerous independent and public school projects, and has over 25 years of architectural design experience. Leigh is experienced in communicating and presenting to boards, community groups, Town Officials and State Agencies. He earned his Master of Architecture from Yale University Graduate School of Architecture in New Haven, CT.