We work in a casual and focused environment with about 30 professionals on staff.

The diversity of our office - with people from different backgrounds, talents, experiences, and perspectives - supports our mission and energizes the design process. We are committed to letting each person develop their strengths and grow into their unique professional potential.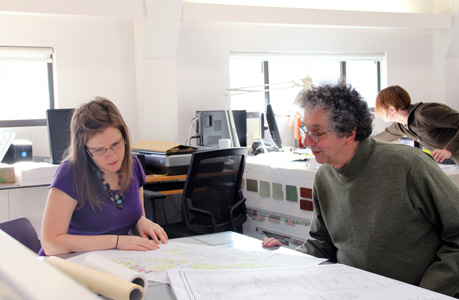 Martin Kretsch, AIA, LEED® AP, Principal, serves as CFO and treasurer for OMR and accordingly, deals with financial and contractural matters for all clients. With over 40 years of architectural experience, he plays a key role in all major projects at OMR, and has led the firm's public work for years. Marty earned his Bachelor of Architecture from Cornell University in Ithaca, NY.