We work in a casual and focused environment with about 30 professionals on staff.

The diversity of our office - with people from different backgrounds, talents, experiences, and perspectives - supports our mission and energizes the design process. We are committed to letting each person develop their strengths and grow into their unique professional potential.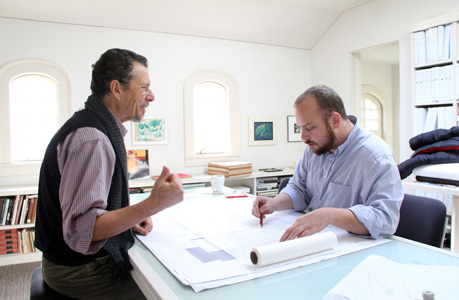 Michael Rosenfeld, FAIA, LEED® AP, is the founder and president of OMR. As design director of the firm, he is involved in the direction of every project at OMR. He has more than 44 years of experience as an architect and planner of educational, community, athletic, residential, and religious facilities. Michael earned his Master of Architecture at the Harvard University GSD in Cambridge, MA.