We work in a casual and focused environment with about 30 professionals on staff.

The diversity of our office - with people from different backgrounds, talents, experiences, and perspectives - supports our mission and energizes the design process. We are committed to letting each person develop their strengths and grow into their unique professional potential.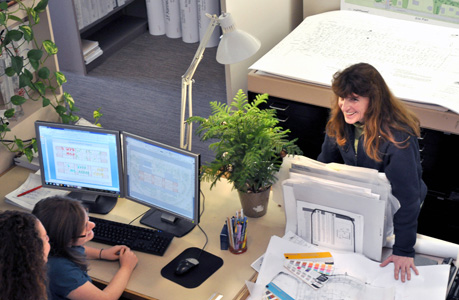 Lisa Pecora-Ryan, RA, LEED® AP, is an experienced Project Manager with particular experience in the sustainable aspects of design and construction. She integrates the concerns of our clients with the requirements of consultants, site, and budget to produce the best design to fulfill the client's goals and values on budget and on time. Lisa received her Bachelor of Fine Arts from UMASS-Amherst in Amherst, MA.