We work in a casual and focused environment with about 30 professionals on staff.

The diversity of our office - with people from different backgrounds, talents, experiences, and perspectives - supports our mission and energizes the design process. We are committed to letting each person develop their strengths and grow into their unique professional potential.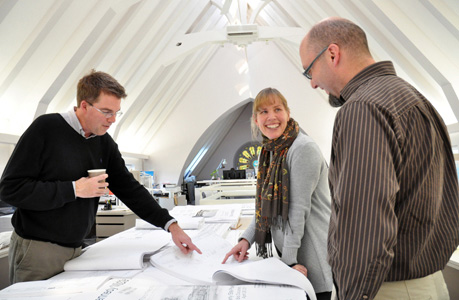 Eric Johnson, LEED® AP, has more than 25 years of experience in design, construction documentation, and construction administration. He has been responsible for numerous schools, municipal and commercial projects' design and construction administration services. Eric's experience includes large, complex projects, usually requiring a high level of creative detailing, coordination and extensive knowledge of current building codes. Eric received his Bachelor of Architecture from Boston Architectural College, Boston MA.