We work in a casual and focused environment with about 30 professionals on staff.

The diversity of our office - with people from different backgrounds, talents, experiences, and perspectives - supports our mission and energizes the design process. We are committed to letting each person develop their strengths and grow into their unique professional potential.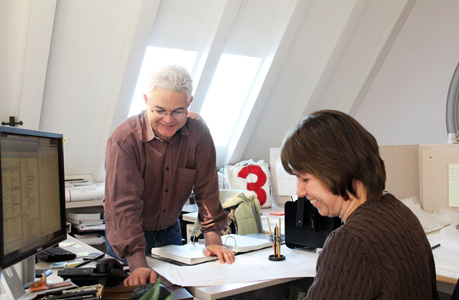 Javier Ramirez is a Senior Designer and has been with OMR for 22 years. Javier has extensive experience in campus planning, studies, and design of school buildings of all types, with a particular expertise in independent school work. His work includes numerous buildings at the Salisbury School in CT, most notably the new Boathouse and new Athletic Center. Javier received his Bachelor of Architecture from the Boston Architectural College in Boston, MA.